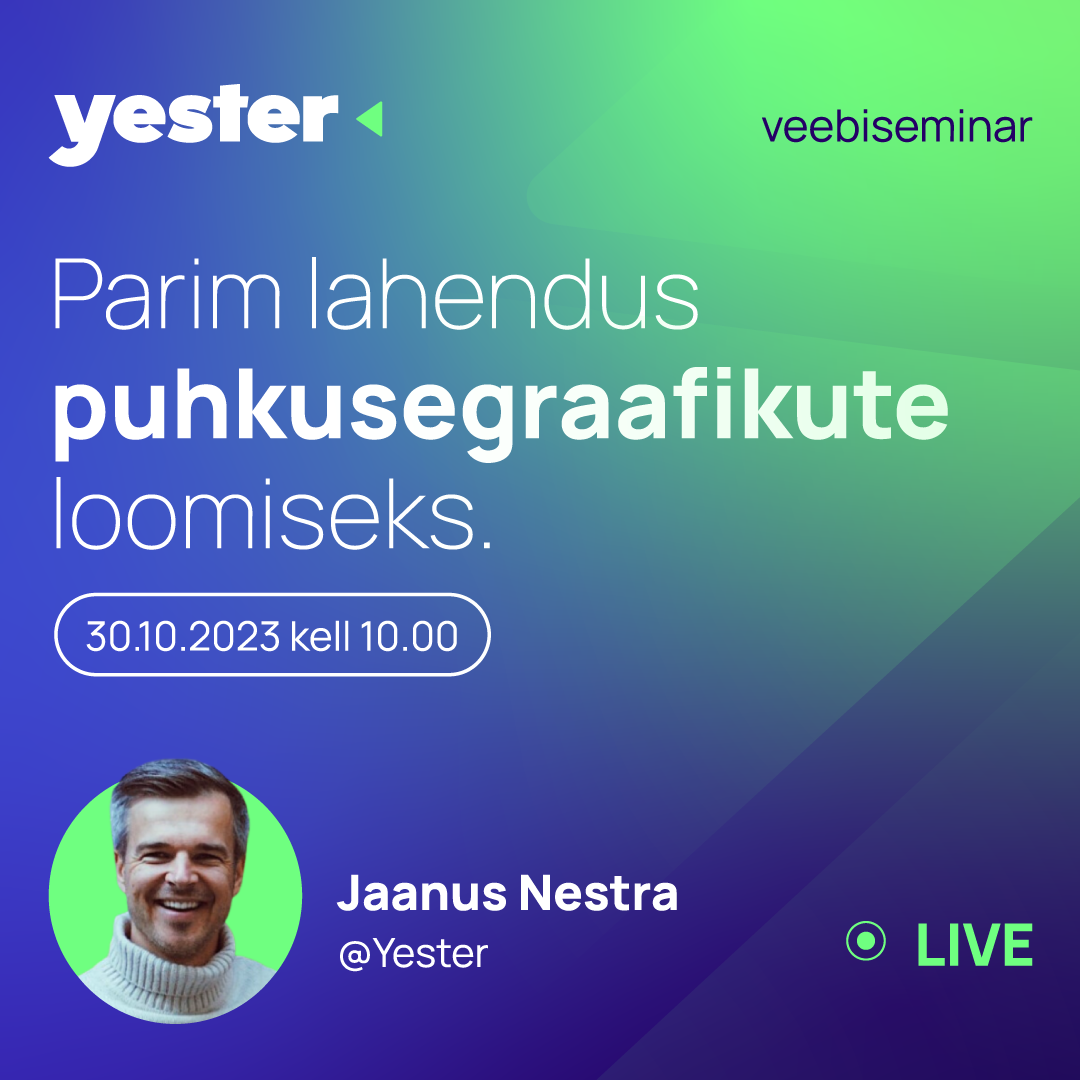 How to plan your company holidays so that it would not turn into a nightmare? Check out our video and make life so much easier
We have a solution for you to easily plan holidays using beautyful visual calendar. Leaves can be requested:
by the employee to himself
the head of the department to his/her own team
There is an approval round wher managers can approve the cheduled leaves.
But we know - life has its own plans. It is possible to change or cancel vacations later on. AND depending on your payroll softvare leave requests are automatically transferred to payroll, you don't have to do anything.
But what else will we talk about in the webinar?
Day-to-day application for vacation leave or sick leave
How to minimize the hassle of creating users from one system to another
About the automatic movement of vacations and vacation balances between payroll software and Yester
From Yester's other self-service solutions such as employee requests, expense reports, travel logs, car logbooks, etc