Leave
management
Rest is an important part of work! Yester's leave management provides a clear overview and makes it quick and easy to plan the company's employees' vacations, make leave requests, approve them and do anything else relating to this

Expense reporting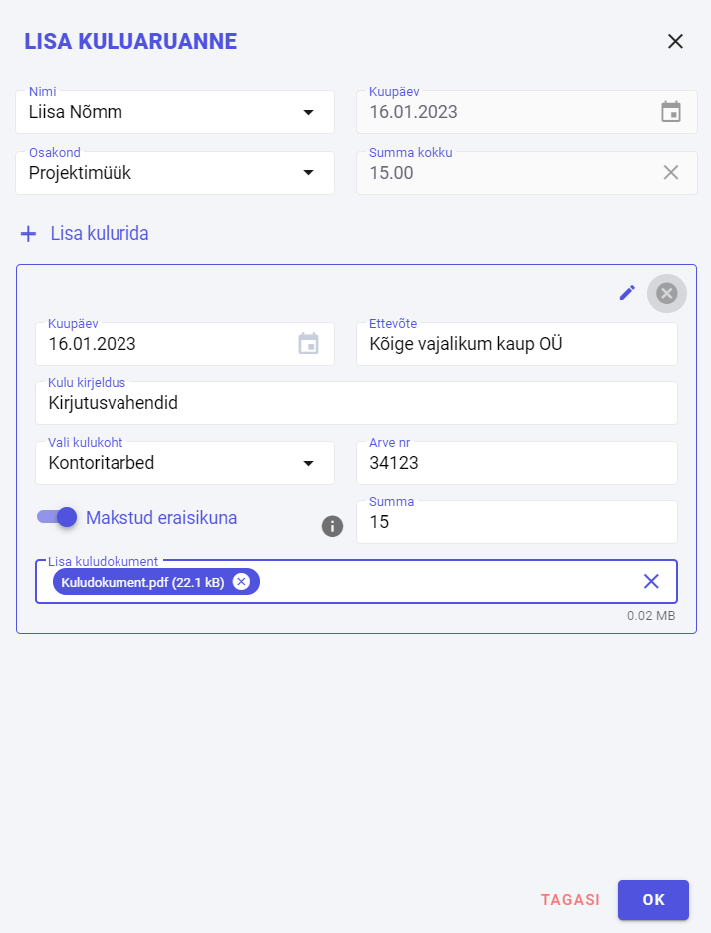 Creating an expense report couldn't be any easier: the employee uses his or her phone to take a photo of the receipt and immediately submits the expense report at the location of the purchase or prepares it for a specific period. The report is then automatically sent for a round of approval and from there on to accounting.
Could it be any easier?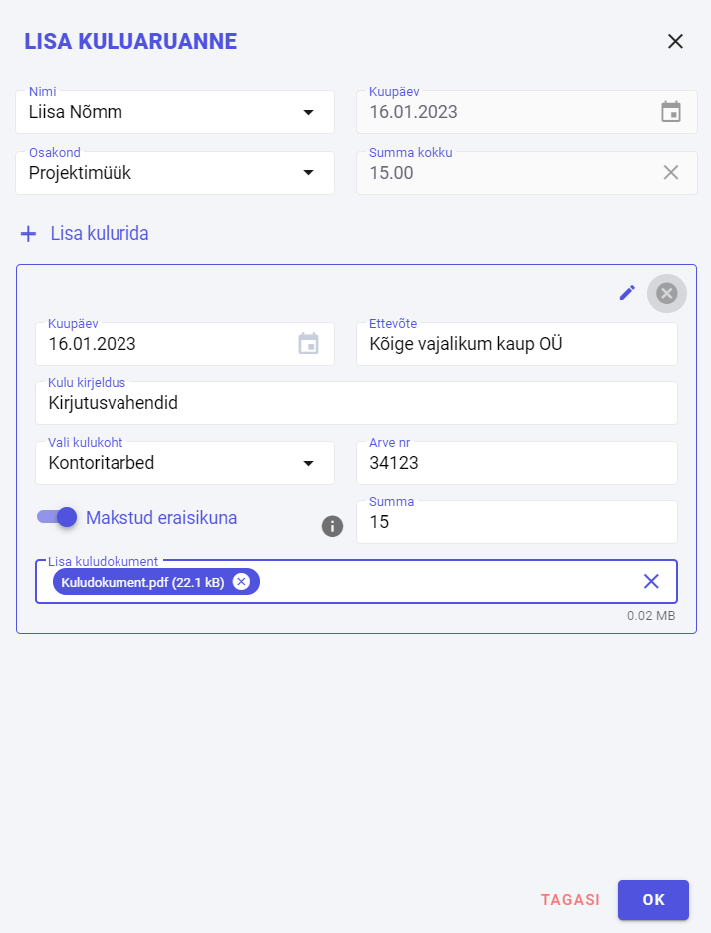 Employee
requests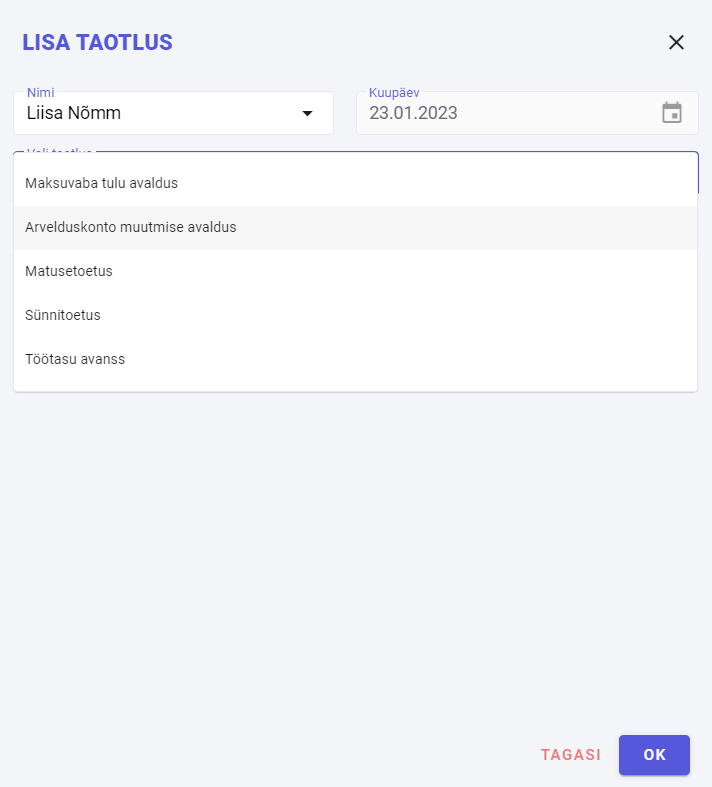 A simple way to deliver current information to the employer quickly and concisely. For example, when:
an employee got a new bank account number;
the basic exemption limit changed;
a new child was born;
an employee wants to use an offered discount or receive an advance;
an employee wants to submit a health certificate;
or anything else.
Yester's solution enables the employee to deliver important information to the employer very quickly and conveniently. The information is passed on to the right person just the way it is intended in your company.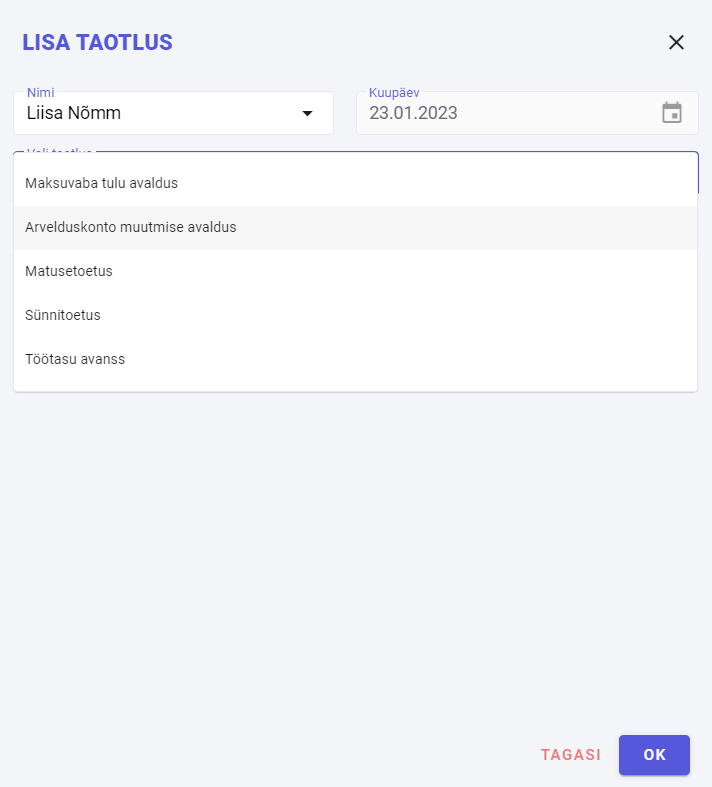 Travel requests
and business trip reports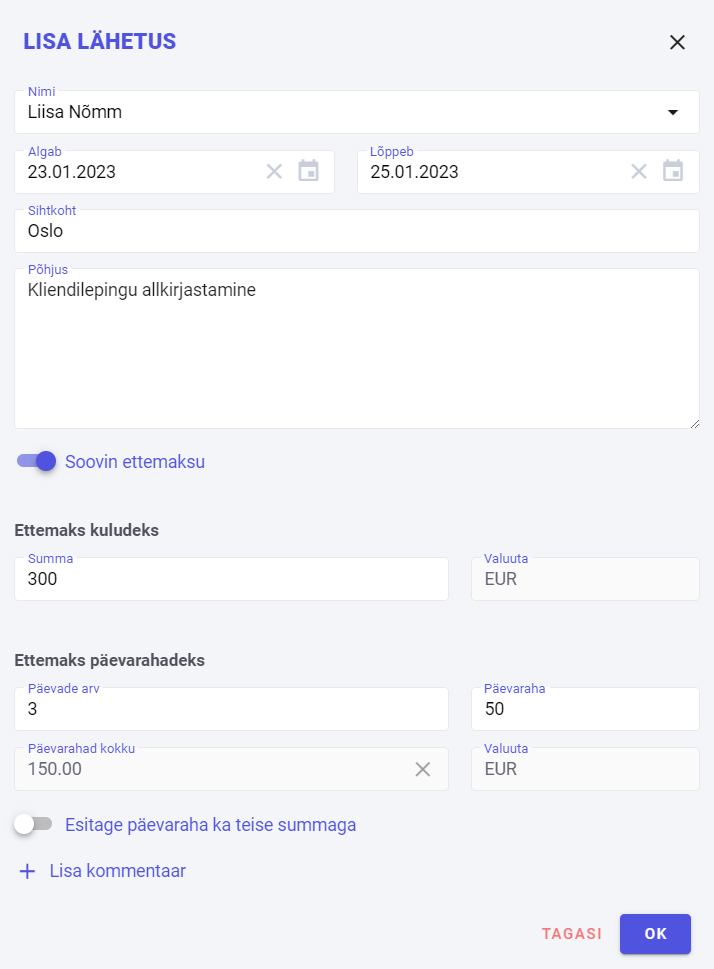 With Yester, business trips are easy. Travel requests can be made by the employee or by the employer.
If necessary, it is possible to request an advance payment through Yester to cover daily allowances or other expenses.
During the business trip, the employee can on an ongoing basis add receipts on his or her phone, in order to submit them as a summary report at a suitable time.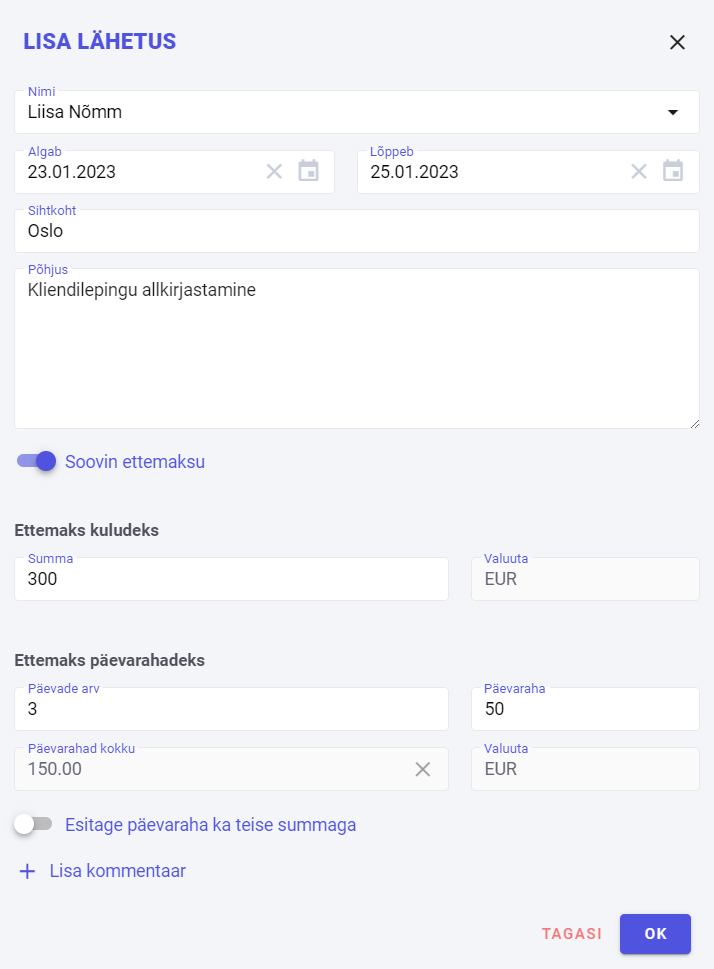 Driving logs
Regardless of whether the employee uses a company car or a personal car, keeping a driving log is very easy thanks to Yester.
When using a personal car, the report can be submitted both for each drive separately or as a summary report covering a longer period. When using a company car, users can log each of their drives quickly and conveniently in Yester. No confusion or delays.
Nonconformities
and customer complaints
Do you want to know the fastest way to turn mistakes into value? Yester knows.
For the most efficient management of nonconformities and customer complaints, we help your organization create a workflow that enables you to clarify the root causes of a problem (for example, by using your own existing process or the 8D methodology), involve all the necessary people in solving the problem, and always have a clear overview of how many customer complaints or nonconformities are currently open and who is dealing with them.
See an overview of the registered nonconformities and customer complaints in Yester or use them to make an analysis in, for example, PowerBI, Tableau or any other data analysis tool you use.
Kas tahad teada, kuidas vigadest kõige kiiremini väärtus saab? Yester teab.
Mittevastavuste ja kliendikaebuste kõige operatiivsemaks haldamiseks aitame teie organisatsioonil luua töövoo, mille abil saate selgust probleemi algpõhjustest (näiteks kasutades teie enda olemasolevat protsessi või 8D metoodikat), kaasata probleemi lahendusse kõik vajalikud inimesed ning omada alati selget ülevaadet selle kohta, kui paljud kliendikaebused või mittevastavuseid hetkel avatud on, kes nendega tegeleb
Vaata ülevaadet tehtud mittevastavustest ja kliendikaebustest Yesteris või tee nende põhjal analüüs näiteks PowerBI-s, Tableaus või teil kasutusel olevas andmeanalüüsi tööriistas.
Send a task
to your team or anyone in your company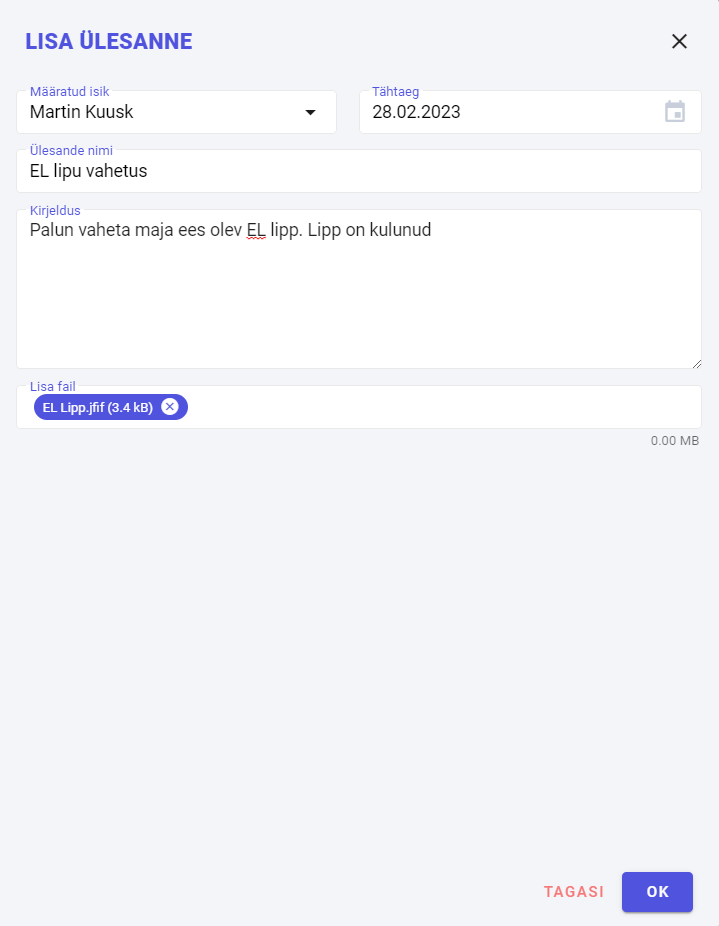 Quick observations or work tasks - just enter the information you want to forward to a colleague, add an image or a deadline if necessary, and send it on its way. All the information relating to the task is in one place and reaches the right person's desktop in seconds.
The recipient of the task can send it back with comments or forward it, but the initiator will always have an overview of the current status of the task.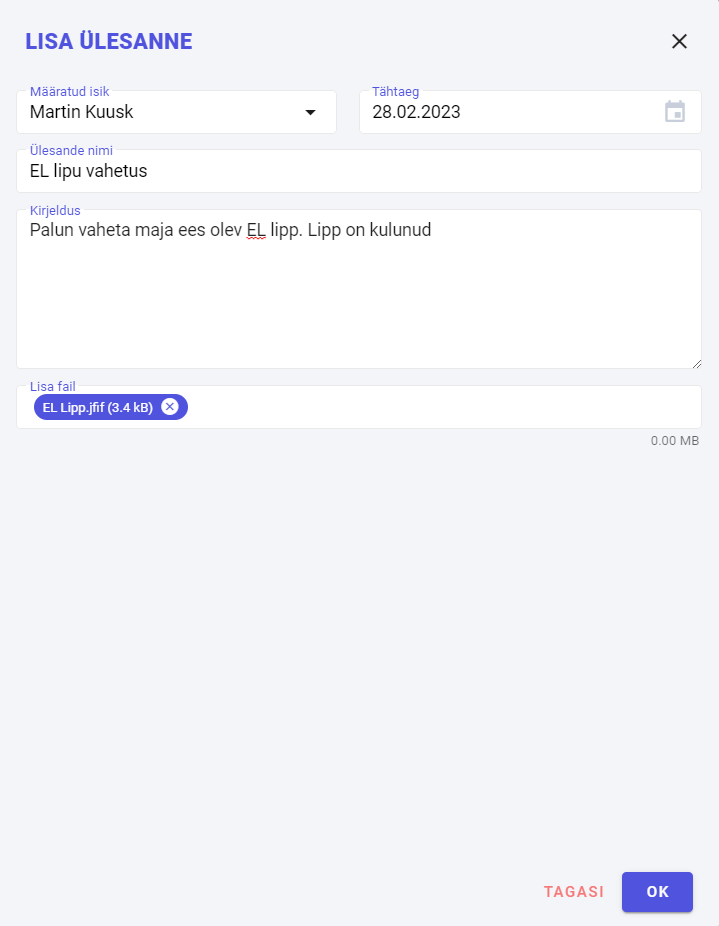 Manuals
Are the manuals of my company or organization always easily accessible to the employees? Where can they find them and which version is the latest?
Yester makes it possible to add all the manuals needed to do the work in one specific place. Add them as a file or a link. In case there are any changes, all employees always have access to the latest version of the manuals.
Your
unique workflow
Does your company or organization have any workflows or processes that give you a constant headache and need fixing? Yester is designed to simplify workflows!
Let us know about your concerns. Our guiding questions help us work together to develop a workflow that specifically supports your company or organization and create appropriate forms and integrations.
Clearly state the problem you want to solve
Describe the workflow of how to reach the solution
Decide what information needs to be collected for this
We will help you create forms that will move through the workflow
We will create the necessary integrations
Decide who should participate in the workflow and assign them roles and rights
Invite users to Yester. Users can log in with their own username, email, phone number or Active Directory.