Managing leaves with
Yester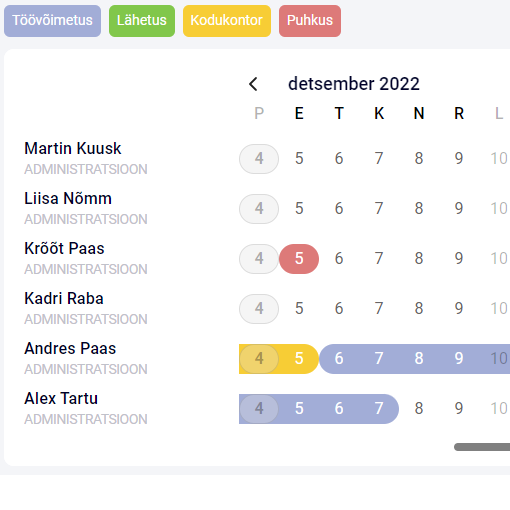 Taking time off is an important part of work! Yester's leave management provides a clear overview and makes it quick and easy to plan the company's employees' leave, make leave requests, approve them and do anything else relating to this:
a clear overview of the company's leave schedule and the employees' leave balances
a quick and convenient way to make leave requests and approve them, even by phone
a quick and convenient way to notify the company of an employee's illness or home office days
access with customized rights for all employees
notifications of new tasks
display the company's leave calendar in Google, Apple or O365 calendar
the possibility to integrate with various types of payroll software or time management software
The employee can make a leave request by phone or even directly from the airport if they wish. Notifying the employer in case of illness or home office is also quick and painless. Yester can be used by everyone in the company.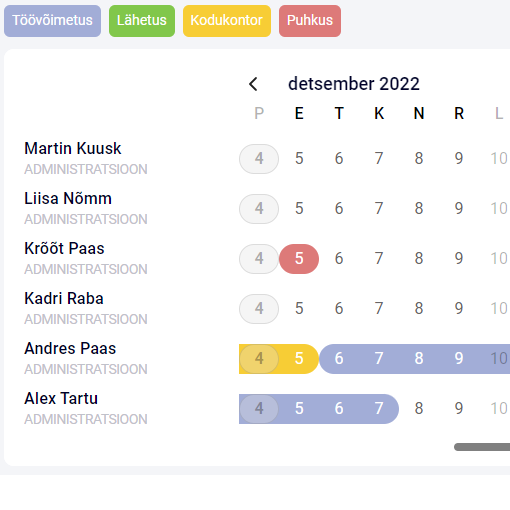 Yester's leave management makes life easier

report that you've fallen ill, are working from home or make a leave request using your phone or computer
approve the leave request conveniently by email or in Yester
get an overview of who is absent today, is working from home or plans to do so in the near future
keep track of whose leave balance is too high and should go on vacation soon
establish rules within your organization - how long or short can a leave be? Can you take 5 days in a row off during the week? Can the leave balance be negative?
in Yester, you will have a clear overview of whether the HR department still needs to approve the leave request or whether it has already been transferred to the payroll department
appoint a replacement for yourself when you go on leave
Approved requests are automatically transferred to the payroll department. Nothing more needs to be done. If someone requests to receive the leave pay in advance, the payroll accountant doesn't need to remember this. There will be a notification about it. Similarly, the user will receive a notification when the leave request has been approved, needs to be supplemented or has been rejected for some reason.
Next year's
vacation schedule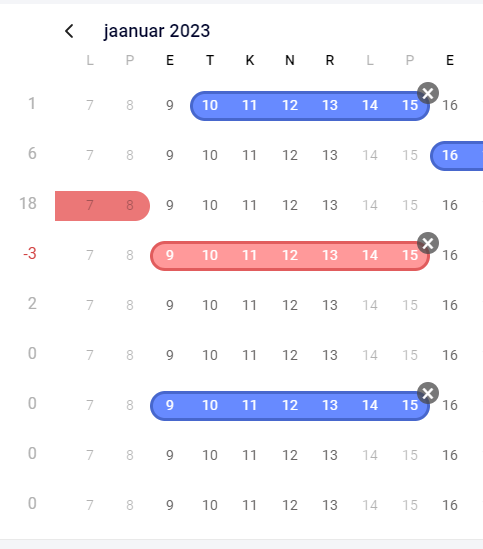 As a rule, the next year's leave schedule is usually set already in December. Mutual agreements are the most important, but it's even better if these agreements get a clear and visual form.
With Yester, department managers and employees themselves can both create a leave schedule. Before the start of the leave, the employee can choose whether he or she would like to receive the leave pay in advance or together with the salary.
Leave requests can also be cancelled and the manager can quickly and conveniently approve them on a smart device.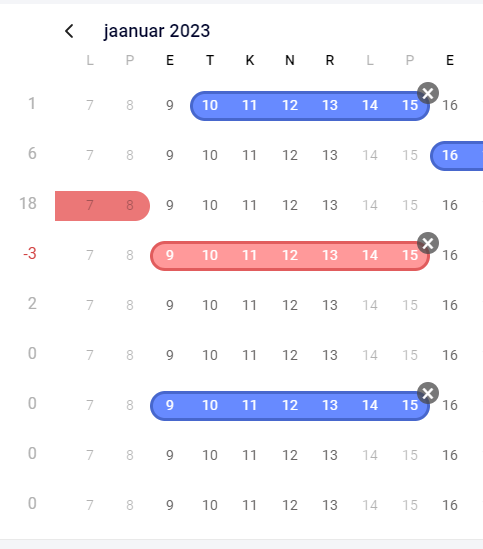 Integrations

You don't have to worry about how vacations get to your payroll or timesheets and vacation balances to Yester.
We have created integrations with a wide variety of payroll software providers:
Merit Palk
Taavi Personal
Smart Accounts
Directo
Pilvepalk
and others
Depending on the solution, we also synchronize users and their information between the payroll software and Yester. For example, when starting a job, the employee's account is also activated in Yester or closed when leaving the company.
When using the timesheet management software BEGIN or Taavi, the information about absences is also automatically transferred there.