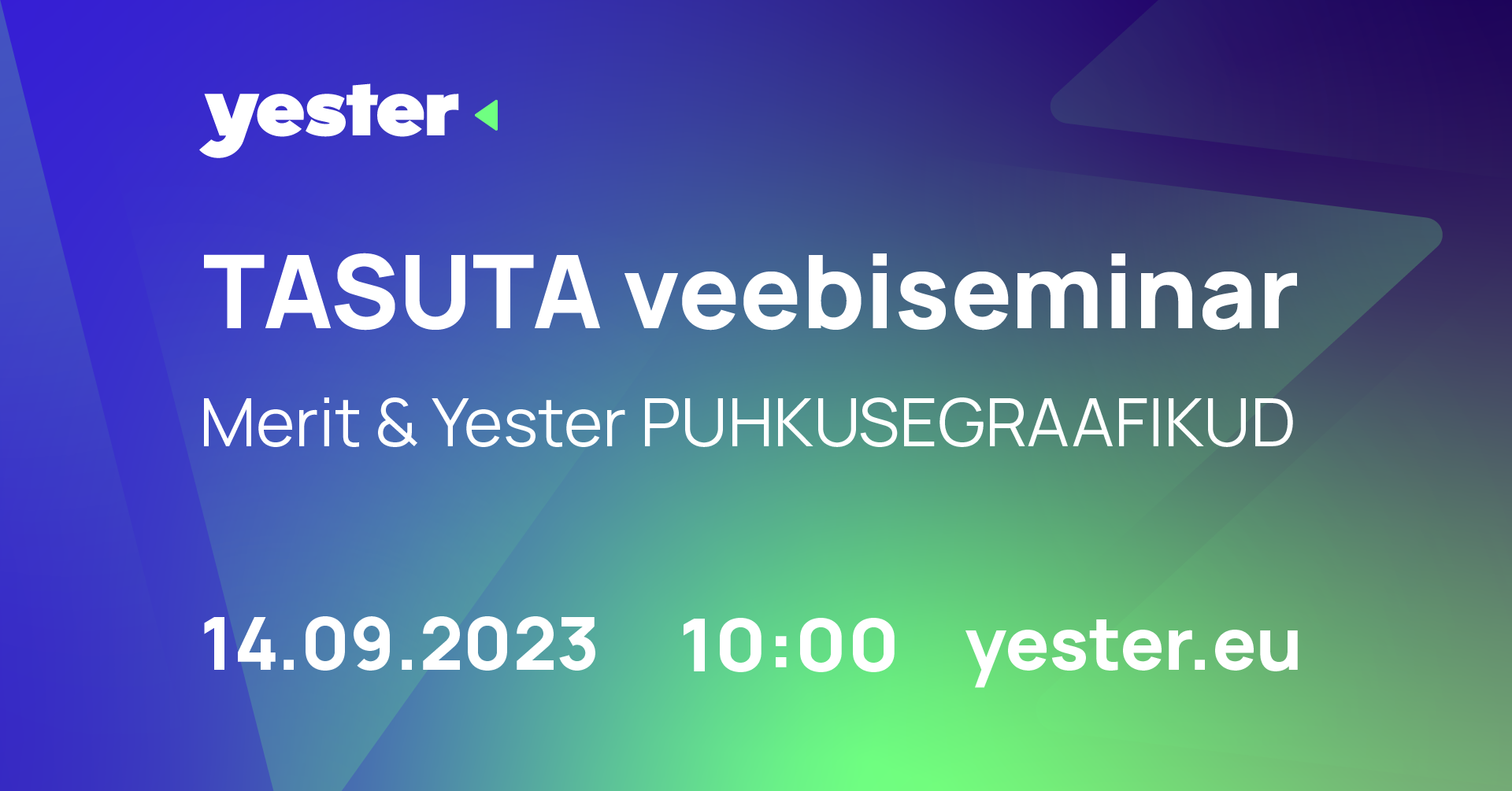 Vacation schedules are inherently neither good nor bad, but they can be pretty annoying to do if you don't have the right tools. Come to our FREE webinar, which will be held together with Merit Palk on 14.09 at 10:00-11:30 and let's make life bit easier.
We present to you a solution where you can easily creat leave schedules in a easy calendar view. It is possible for:
the employee to himself
the head of the department to his own team
There is a leave schedule approval round toi make sure that there are no overlaps pluss employee can review the application before the starrt of scheduled leave.
We know - life has its own plans, so you have the opportunity to change or cancel your leave later. Leave applications are automatically transferred to Merit, so life is just bit easier again.
But what else will we talk about in the webinar?
Creation of employees from Merit to Yester - that happens automatically
Automatic movement of vacations and vacation balances between Yester and Merit Palk
Register here - HOLIDAY SCHEDULE WEBINAR